Siding Repair and Replacement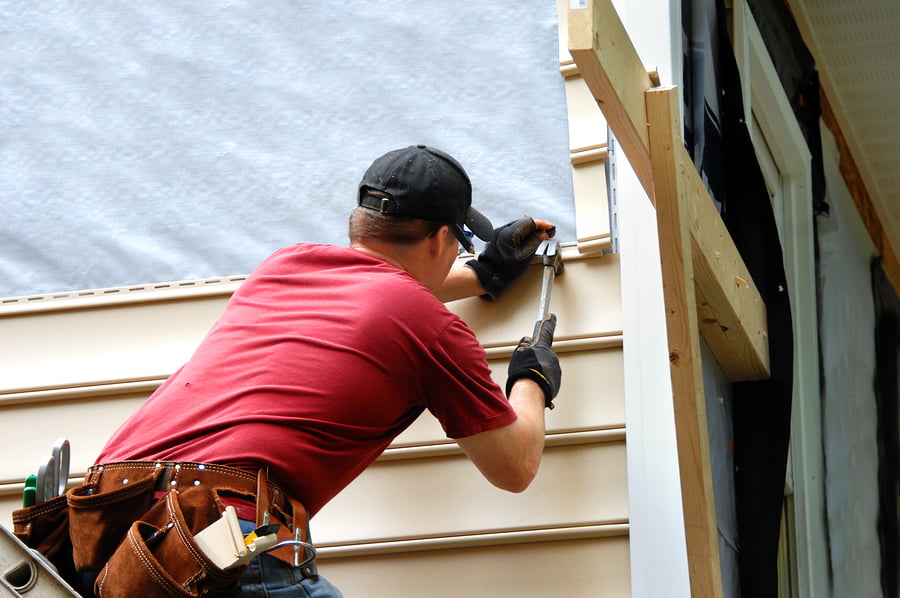 Cypress Siding Contract is the premier company for siding repair and replacement. We trust that our siding materials are of top quality and will be able to last you a long time effectively. However, like all other household building materials, they can get damaged. From small cracks to more serious damages, these can be unsightly and a hindrance to the full function of the material. Both superficial and structural damages need to be repaired, if you want to be able to preserve the high quality of your installation. So, when you notice your siding is looking less than its best quality, give us a call. We will be glad to come and deliver a repairs or replacement job to your installation, using the best quality materials.
Siding Repair
The way siding damages can really depend on the material that is being used. For example, strong hail against an aluminum siding installation could leave behind dents, whilst fire can melt and warp vinyl. With the list being so varied, it is important that you use the services of a team who really know how to find the right fix for you. Thanks to our knowledge and expertise, we can promise exactly that. You can count on us to fix any crack, scuff or blemish in any type of residential siding.
Siding Replacement
Sometimes, however, the damage will be too great to perform an individual patch up job. Fire damage or more serious structural damages for example, will usually all be too great to warrant the repairs task. So, in that situation, we will recommend our replacement service. You can trust us to always select the method that is going to benefit you in the long run, and by getting a new replacement, you can be certain of many additional years with your installation. Replacing siding is quick and easy, being able to be started and completed on the same day, in the majority of cases.
Contact Cypress Siding Contractor for siding repair and replacement at 281-609-7657.
Fascia Repair
Fascia is one of the most important parts of the entire siding installation and is necessary to your home. But like any other part, they too can become damaged. Whilst aluminum and vinyl fascia damages in the same way as the siding, a wooden one may become worn much quicker. Being installed close to gutters, they are a space which can get wet and stay wet. And, as wood is able to get wet, it is only going to begin growing fungi and molding. That is not good for the structure, beauty or value of your home. It is important to find a source of repairs quickly, something which we will be able to assist you with.
Soffit Repair
Equally, to maintain the structure of your siding, your soffit needs to remain in good condition. But when it succumbs to similar issues as the fascia, it is necessary to find a repair. Give us a call, when you notice that your soffit is not to the level of quality that you expect, and we will organize either a repair or replacement job.